Psychometric Test 2 | Product Category: CourseWork
Best BSchool material (solved) on tough subjects like Operations Research, Economics, Statistics, Case Studies, Placement Interviews, Aptitude/Psychometric Tests etc.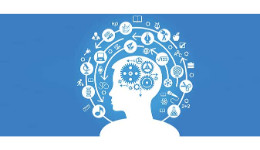 This test series is an actual collection of psychometric tests taken by BSchool grads during campus placements across various institutes in South East Asia.
Package Features:
The package here is an actual collection of psychometric tests conducted during campus placements. This material contains 150+ solved questions, which means ample practice ground for a student to prepare for his placements. A thorough preparation of this material will definitely give you an edge over others during the final battle - placements.
This special material is in the form of a WorkBook and contains solved questions designed specifically for students pursuing management studies.
File types included in the zipped package : PDF

File size of the package : 1 Mb

No. of Pages : 55

Read/Write Authorityaaaaaa Authentic DataaaaaaaInstant DownloadaaaaaaFree To Share
---
Consumer Reviews
By Roshan CActual psychometric tests from campus placements! That?s really cool! By David Kompathis is a definitive guide to crack the tests in campus placements By Danny Graves psychometric tests have always been the trciky part during placements.. Nice job By Tran Thu Ha so finally someone thought of putting up actual relevant psychometric tests that will help crack interviews By Azneem Ahmed I don know whether these are actual psychometric tests collected from various campus placements but I know that these are quite effective By Abbas Ibrahim these kind of tests are only mastered through practice and solving relevant papers rather than generalistic ones available in the market these days.. This seems like genuine product to me I bough all the three products in this category from your portal By B Swamireally standardized tests By Radhakrishnanpsychometric tests! And that too from actual recruitment cell!! You guys have some serious conections in the corp world By Kulananda Dhakal

By Anuj Gajurel