Aptitude Test | Product Category: CourseWork
Best BSchool material (solved) on tough subjects like Operations Research, Economics, Statistics, Case Studies, Placement Interviews, Aptitude/Psychometric Tests etc.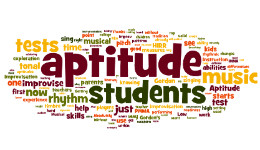 Actual aptitude tests collected from campus interviews at various campus placements across South East Asia. It preapres you to face the real aptitude tests.
Package Features:
This special material is in the form of a WorkBook and contains solved questions designed specifically for students pursuing management studies.
The WorkBook here is a collection of actual questions faced by students during their placement process on campus, therefore they are relevant and extremely important.
This material contains 450+ questions, which means ample practice ground for a student to prepare for his placements. A thorough preparation of this material will definitely give you an edge over others during the final battle - placements.
File types included in the zipped package : PDF

File size of the package : 2 Mb

No. of Pages : 169

Read/Write Authorityaaaaaa Authentic DataaaaaaaInstant DownloadaaaaaaFree To Share
---
Consumer Reviews
By Gad Avigad this not just any aptitude test we generally fin on bookshelves this is targetted to campus placements highly relevant By Gianna Jun this is the kind of aptitude test I was looking for By Govind BabuNothing general about this one, very very relevant By Rekha Pradhananother gem of a material from dongrila By Choi Jaethis one tests your aptitude for placements not for defence services or engineering works By Galit Chait By Aslam Qureshi By Ashfaq Sharif By Pankaj Sharmawhen you know that the material is taking you forward then you really enjoy solving it and that?s what happens with this dongrila material By Altaf Ahmednice By Kalim Khanthis APTITUDE test series is really APT By Anuradha IyerI recommend this By Priyanka Karki nice

By Mohd Yunusapitude tests should be designed like this..perfect